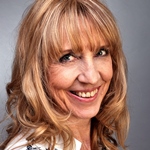 Jenni is a personal development coach and trainer and the Director of Kioni Coaching. She specialises in career development, with a particular focus on the two ends of the spectrum; senior executives and managers in times of challenge and change and young people at the beginning of their careers. The latter interest links back to her professional origins as a teacher and lecturer in Education. She is currently establishing a business mentoring programme for disadvantaged young people in South London.
Jenni also coaches start-ups and small business owners to help create optimum focus, productivity and work/life balance. She is an expert in communication and has worked in a variety of business and education contexts to facilitate communication excellence, which she believes is essential to professional and personal success
Jenni describes her coaching process as 'personal training for the mind', building strength, resilience and flexibility to be fit for business and life. With a background in NLP and specialist training in developing emotional resilience, she designs coaching programmes and training for her clients specifically tailored to their needs. The one fundamental that is vital in all her programmes is enjoyment! Jenni sees the coaching process as a curious adventure both for the client and the coach and regular laughter is crucial!
In tandem her approach to coaching, Jenni is passionate about mind and body fitness and is committed to a training routine that includes boxing, body combat and pilates. She loves the theatre, art and travel and spent seven years living in Greece. Her long term goal is to open a coaching centre on a Greek Island.
Areas of Expertise
Executive Career Coaching
Graduate/ Vocational Career Coaching
NLP Master Practitioner and Trainer
Business support coaching
Communication coaching and training
Mental Toughness Training
Specialist coaching for women in the workplace
If you would like to contact Jenni to explore the business benefits Harrison Assessments can offer you and your organisation, complete this form and we will arrange for her to contact you.