The Brandon Hall Group Excellence in Technology Awards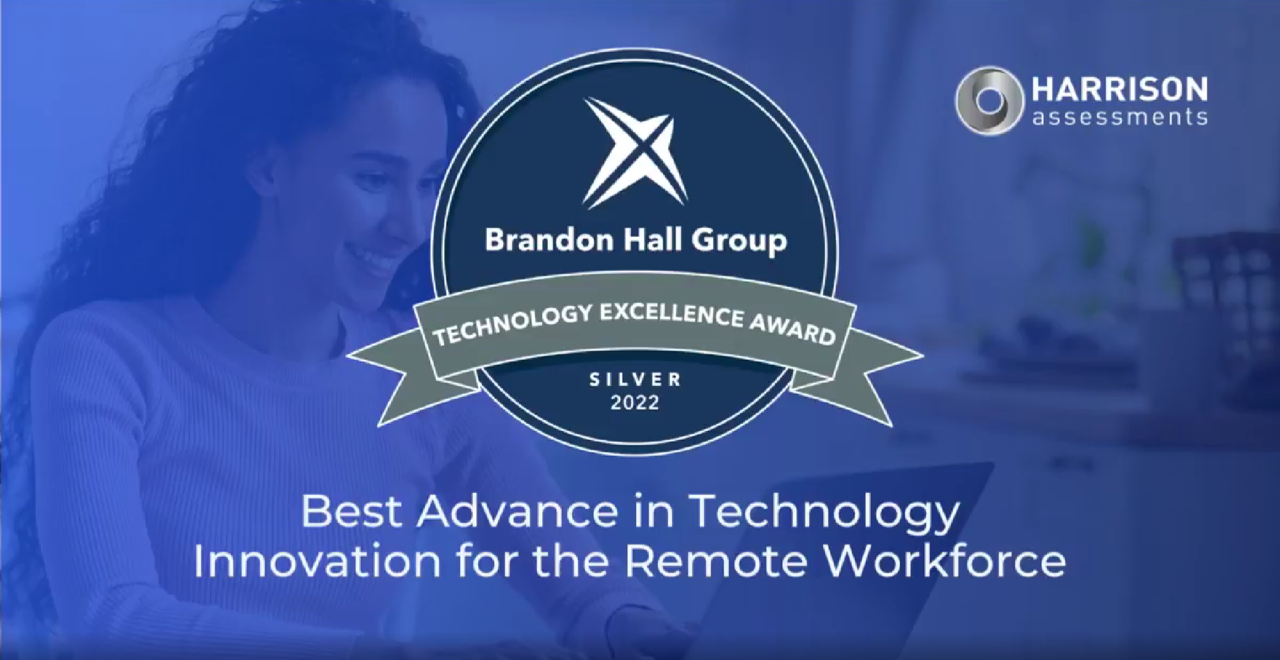 Harrison Assessments wins Silver
Harrison Assessments are proud to have been acknowledged with a coveted Brandon Hall Silver Award for excellence in the Best Advance in Technology for the Remote Workforce category.
We are honored to be recognized for our Remote Work Behavioral Competencies which reveal key behaviors needed for remote workers and leaders who manage remote workers to be successful. This advanced functionality provides real-time data that enables targeted development on both a group and individual level for a personalized approach to development.
Dr Dan Harrison, CEO.
Proud to be associated
As Managing Partner for Harrison Assessments UK, I am again proud to be associated with the winning of this prestigious award.  Harrison Assessment Talent Solutions offers a one stop, highly accurate approach to talent solutions based on what makes people successful in the workplace and this recognition is so valuable.
Previous accolades
In 2022 Brandon Hall Group, the leader in Empowering, Recognizing, and Certifying Excellence in HCM, announced that Harrison Assessments was certified as a Smartchoice® Preferred Solution Provider, confirming that Harrison Assessments delivers the most accurate and effective assessment tools in the industry.
In 2014, Harrison Assessments achieved the Silver Award in the category for Best Advance in Succession Management Technology and Tools in the Future of Work Awards for it's work on Assessment Based Recruiting Campaign Management.
Know more
You can read the full recent Silver Award press release here and you can read our previous post on Remote Working Analytics here.
If you would like to know more about how this unique approach to talent solutions can support your organisation do get in touch.
Pat Hutchinson, Quadrant 1 International Ltd  pat@quadrant1.com