Remote Working Analytics
With improvements in workplace technology and the effects of lockdown restrictions, the number of people working remotely in the UK increased dramatically from 4.6 million in 2019 to over 20 million in 2021. This figure has settled in the last year; 30% of the UK workforce was working remotely at least once a week in 2022.
Whether remote work is new to your organisation or you've been doing it successfully for years, your employees have likely experienced both the benefits and the challenges of getting things done away from the office.
Harrison Assessments Remote Workforce Analytics allows you to measure and understand employees' capacity to work remotely and how leaders need to adjust their management style to help employees succeed in a remote environment.
Remote Work Analysis
Measure, understand and coach your employees' ability to effectively work remotely. Includes two behavioural competencies for Remote Productivity and Remote Communication and can be combined with Behavioural Success Analysis and Engagement & Retention Analysis.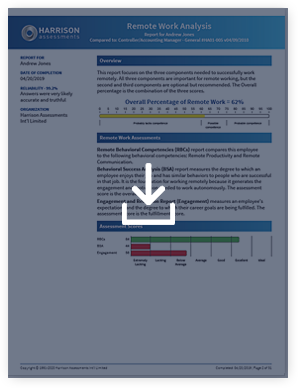 Remote Leadership Analysis
Leaders often need to adapt their style for remote working. Includes two behavioural competencies for Managing Remote Productivity and Managing Remote Communication.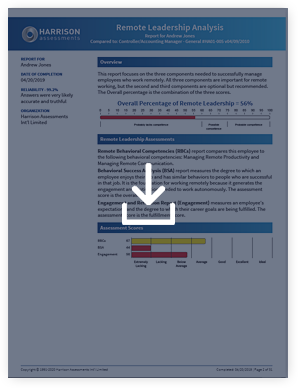 If you would like to know more please contact me at pat@quadrant1.com
Sources: ONS UK