NLP for Business Excellence

NLP For Business Excellence – Release the potential for excellence in communication, motivation and influence.
This highly popular NLP for Business Excellence course is in-house and is ideal for groups of up to 12 people run over 2 days and then a 1 day overview a month later.
NLP gives people highly transferable skills to communicate effectively, bring increased levels of motivation to their work and be more influential in all areas. This course is ideal for anyone wanting to learning how to better understand people, motivate them and develop successful relationships. It is highly relevant for project and programme managers as well as portfolio directors where good relationships with diverse groups of people are key to delivering success.
The numbers of delegates attending is restricted to a maximum of 12, this ensures that the course can be tailored to the individual needs of every person attending. If you would like to discuss a course designed around the needs of your organisation please call 07768 922244 or use the form below.
Topics included on this NLP for Business Excellence course:
Setting clear well-formed outcomes -What do you want from the course ?
Building confidence and presence
Using intelligent questioning, inquiry and language techniques to ensure everyone is 'on the same page'
Enhance your sensory acuity to pick up more non-verbal cues from others so you know when they are engaged and when they are not
The truth about body language and how to utilise it for favourable outcomes
A heightened awareness of your own communication and motivation preferences
Awareness of 10 behaviour patterns that are often the cause of ineffective communication and conflict. Analyse your own profile with our on-line questionnaire and develop simple techniques for increased influence and persuasion
How to recognise and use visual, auditory and kinaesthetic communication cues to enhance communication and influence
How to use various verbal and non-verbal skills to pace and lead a conversation with an individual or group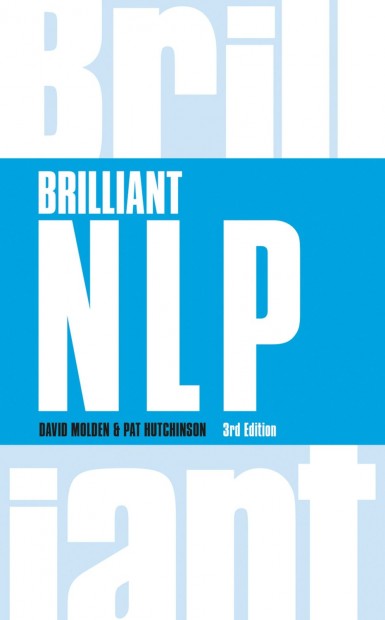 The course is highly interactive and fast paced with an emphasis on practical tools and techniques. The trainer will give personal attention to individual outcomes from participants and support their progress throughout the duration of the course.
Participants will receive a copy of 'Brilliant NLP' written by the trainer on this course and published by Pearson Education.
---
Free Download: The Application of NLP in Business White Paper
Although NLP is a life skill, learning it in the context of your organisation has a significant advantage over a generic courses. In this paper we will:
introduce you to a range of NLP tools and techniques
explain the business applications
compare traditional methods with NLP
Contact us on 07768 922244 or via the form below to customise a course for your company.