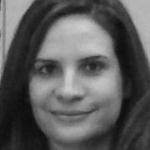 Joelle is the Managing Director of *Trace*, our partner in the Middle East based in Beirut, Lebanon. *Trace* host Quadrant 1 programmes in Beirut specializing in Leadership, Sales & Management training, Self Development, Employee Engagement & Motivation and Advanced Presentation Skills.
Joelle has more than ten years progressive international experience versed in sales, territory management, marketing, strategic analysis, product management & product launches.
In her previous occupation, Joelle developed & led training programs for sales & marketing teams working in Europe, Asia, North America, LADA and the Middle East.
She is a certified business NLP practitioner & a certified facilitator for the "self deception" topic, a subject matter that affects relationships, teamwork, communities and families.
If you would like to contact Joelle to explore the business benefits Harrison Assessments can offer you and your organisation, complete this form and we will  arrange for her to contact you directly.