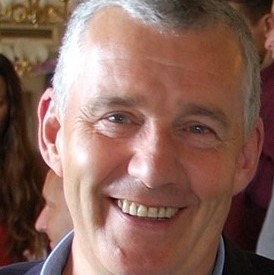 Dave Paton helps to deliver culture and performance change for small and medium sized organisations through developing their individual, team and leadership abilities
Following a successful career in the Fire Service which included turning round a multi-million-pound training business, consultancy projects across the Middle East and secondment to the Audit Commission, Dave retrained as a coach adding diplomas in Personal Performance, Corporate and Executive and NLP coaching to his wide leadership development experience.
He started has his own consultancy company in 2007 and has developed a unique programme which he uses to help leaders and their executive teams together to address areas of under-performance.
He has worked extensively with senior leaders in a wide range of organisations including BAe Systems, Virgin Trains, The National Trust, Cheshire West and Chester Council, AstraZeneca, Wandsworth and Camden borough councils as well as the Universities of Liverpool and Central Lancashire (UCLan) and HM Prison Service.
He is a member of the European Mentoring and Coaching Council (EMCC)
Specialisms include:
Benchmarking teams and groups of employees (such as apprentices, sales teams and new supervisors) to identify the factors that drive success allowing more targeted recruitment.
Supporting executive teams to connect competencies, leverage their group and individual strengths and remedy fatal flaws that are undermining delivery.
Organisational analytics that identify team and individual development needs (and the return on investment), support culture and engagement as well as vacancy and succession planning.
Turning good managers into GREAT LEADERS.

If you would like to find out more about what Dave does you can visit the Third Phase Coaching website.
If you would like to contact Dave to explore the business benefits Harrison Assessments can offer you and your organisation, complete this form and we will arrange for him to contact you.