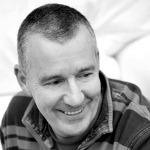 Dave had a successful career with the fire and rescue service in operational and training roles with a significant contribution as a senior manager to leadership and team development. During this time he was seconded to the audit commission to develop and lead a review of operational ability, and was instrumental in turning around a loss-making training function, maintaining it in profit for over 5 years.
Upon leaving the FRS he set off on a 20,000 mile sailing race – which ended on a desert island. Being in such an enclosed space with captain and crew, and very tough conditions, for many months had a deep influence on him. This experience helped form his understanding of team effectiveness and leadership capability which he took forward into his new career.
Dave is now a highly qualified corporate and executive coach with his own coaching company and has developed a unique coaching programme which he uses to help businesses, leaders and teams bring their people and processes together in order to achieve their ambitions. He also delivers coaching support to a number of youth charities and works with the Ocean Youth Trust in Scotland.
If you would like to contact Dave to explore the business benefits Harrison Assessments can offer you and your organisation, complete this form and we will  arrange for him to contact you directly.