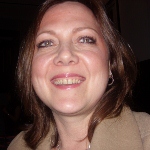 Christine is a coach, facilitator and learning and development professional who specialises in leadership and management development and change. She has many years' experience working with individuals and teams at all levels of an organisation from the top team to colleagues, across functions such as retail, logistics, manufacturing, supply chain and head office environments supporting behavioural change and growth.
Before making the move into the world of development she held several operational positions managing teams of up to 100 people so understand the challenges and many rewards of managing people.
Christine is an NLP Master Practitioner, NLP Coach, Harrison Assessment Talent Solutions consultant and licensed MBTI practitioner who believes learning should be enjoyable and she brings a mixture of fun, challenge, resourcefulness and pragmatism to her work ensuring her solutions are closely aligned to both business and personal objectives and most importantly get results.
Constantly striving to enable others to release their potential and build upon what is already there, Christine has a flexible approach and adapts her style according to the individual or situation intuitively, building great relationships.
Christine believes that your needs are individual and she is firmly committed to helping you meet them. In consultation with you she will design a solution or programme that fits your needs and challenges you to be the absolute best you can be.
Geographical area: Derbyshire , Nottinghamshire, Yorkshire, Manchester, Lincolnshire and Leicestershire.
If you would like to contact Christine to explore the business benefits Harrison Assessments can offer you and your organisation, complete this form and we will  arrange for her to contact you directly.