Attracting Top Talent – Many ways prospective employers blow it!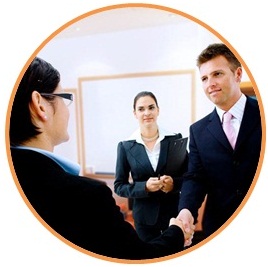 I have just read an article entitled 'The five ways job applicants blow it!' Great stuff and all points that prospective employees should take account of. It's also important for employers to be aware of the ways they can blow it too. I have headed this article 'Many ways prospective employers blow it!' because I am convinced there are more than 5. So here goes.
The competition for top talent is fierce – keeping top talent and making sure engagement levels are high is a key factor to success and bottom line impact so what can employers do to make sure they attract and retain the top talent?
Here are some major booboos!
Failing to recognize that talent acquisition is a two way process. Too many organisations approach talent acquisition as if it is a privilege to work for them. Whilst there may be some anomalies in the job market many organisations find it difficult to attract talent – this can be to senior positions as well as to their apprenticeship schemes.
Making the job out to be something it's not in the advert! We often hear of people leaving a role fairly quickly because the advertisement has asked for something the role can't deliver. A classic example is 'creativity and innovation' when every decision has to be referred to the host company and takes months to be acted upon. Entrepreneurship is another – let's be honest true entrepreneurs do not work for large organisations. What the role probably requires is the ability to take initiative, to work autonomously if necessary and maybe a level of optimism about the future.
Not saying 'thanks but no thanks' to unsuccessful applicants of the first sift. Such a simple step that can do wonders for the company brand.
Interviewing on the basis of eligibility factors alone – experience and qualifications are of course an essential part of the criteria. They definitely determine whether a person is capable of performing the role but do they measure their suitability for the role? By measuring suitability factors accuracy can increase from 40-45% to nearer 90-95%
Resorting to subjectivity at the interview stage. Eligibility factors are easy to measure and check. Interviews are often conducted on a subjective scoring system with the results being calculated and discussions taking place following the interview. Behavioural questioning can give some indication of a person's willingness and ability to perform in a variety of scenarios but it can't measure working preferences which are the real indicators of success.
Trying to fit to role by personality testing. Personality testing has little to do with job success.
Failing to fit with manager/leader. All too often employers fail to match their new recruits to the style of the manager causing friction and mismanagement and often resulting in the newly found talent moving on to pastures new.
Failing to check engagement and retention factors. What actually motivates new talent is not always the same. It is important to find out what the engagement factors are and be honest if the organisation cannot satisfy them. What are the employees expectations in relation to development, appreciation, remuneration, communication, authority, social, personal needs and work life balance.
Failing to satisfy the GRT of expectations. According to Kevin Kruse the best talent is generally looking for 3 things – growth, recognition of input and ideas and trust – trust in them and the ability to trust in the organization.
These are just a few of the blunders organisations can make in the pursuit of talent.
If you would like to know more about how to attract the best talent call +44 (0)7768 922244.