NLP Certified Business Practitioner
This is a Business NLP programme focused on achieving exceptional results at work.

Leading and managing people is a skill which requires a great deal of personal awareness, skills in influencing and communicating with all types of people and skills in coaching for success. Neuro Linguistic Programming offers the opportunity to really understand what makes people perform well in the work place and remove barriers to success.  The programme takes place over 3 modules to reflect these three strategic areas.
Module 1 – Personal Peak Performance
To lead others we must first understand ourselves and what makes us tick.  Bandler and Grinder, the founders of NLP explored the relationship between our personal state and our results.  Our personal state is comprised of three main ingredients – belief systems, mental syntax and physiology.
This first module will delve deep into what makes you a unique individual responsible for and in control of your own results.  We will show you how to create, replicate and utilise the sort of states that produce consistently high results.  You will learn tools and techniques for fast, long lasting change, often in areas you would not previously have believed possible.
In preparation for this module you will be asked to complete a short on line profiler.
---
Between modules you will be asked to carry out some practical exercises the reinforce and embed your learning.
---
Module 2 – Presentation Peak Performance
Great Leaders are great communicators.  Having focused on personal awareness in module 1, module 2 will explore the use of NLP techniques in communicating highly effective messages to both groups and individuals.  Engaging an audience, however, large or small, is a skill and one that is highly sought after in today's ever noisier commercial world.
This module will focus on skills and techniques to capture, hold the attention of and spur into action the listener.  Using the 3P 5S model, by the end of this module you will be able to put together powerful presentations quickly and effectively with or without Powerpoint.
Module 3 – Peak Performance Coaching
Great leaders coach others in the workplace to excel.  Module 3 draws on all the skills of the previous modules to help you become a leadership coach, getting the best from your people.  You will be able to skillfully unlock the potential of your team whilst keeping them engaged and producing results.
Before commencing this module you will be asked to complete a Harrison Assessment Paradox report on line.
Assessment
Assessment for this programme will be conducted throughout – this is a practical skill and the small group size will enable close facilitation from the trainer. There will also be a short 'knowledge based' test at the end.
---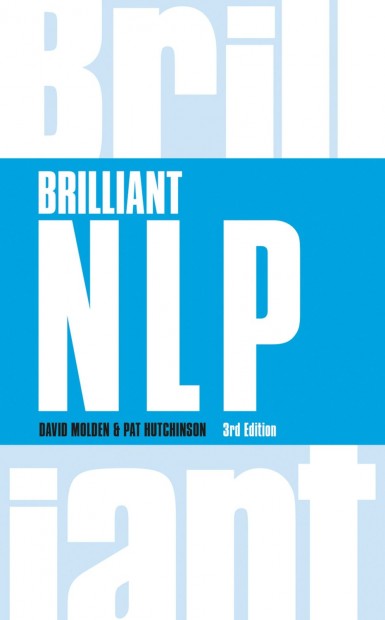 The course is highly interactive and fast paced with an emphasis on practical tools and techniques. The trainer will give personal attention to individual outcomes from participants and support their progress throughout the duration of the course.
Participants will receive a copy of 'Brilliant NLP' written by the trainer on this course and published by Pearson Education.
Contact us on 07768 922244 or via the form below to schedule a course for your company.
This programme is run in conjunction with Peak Performance, Newcastle upon Tyne.