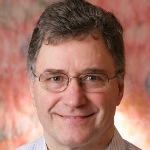 I am a performance coach with nearly 30 years' experience. I started my coaching career back in 1977 as a Judo Coach and went on to work at National and International level.
Now a Leadership Performance Coach, I apply my experience in the pursuit of superior individual and team based performance in a business leadership and personal context and am personally dedicated to assisting my clients to realise and release their true potential through positive pro-active behaviour change(s).
I am a fellow of the Chartered Institute of Personnel and Development (CIPD), a member of the Association for Coaching (AC), the Society of NLP Practitioners and am an accredited assessor in the use of Paradox Leadership profiling and Belbin Team Assessments.
I have lectured for the European Union, the University of Phoenix Arizona and the University of Central England and have written many articles on coaching and leadership development.
I have worked in the public and private sectors and my clients include:- Allied Signal & Aerospace Inc (USA), ConocoPhillips UK, Northern Gas Networks, Smith & Nephew, Corus Steel, ABB Cables (Ireland), ABB AB (Sweden), ABB IN (India), Alcan Packaging Europe, Nestlé UK, Dragon LNG, Degussa Fine Chemicals BV, Alsthom Transport, Hickton Pressings Ltd, European Gas Turbines, Kennametal-Hertel UK, BG Kazakhstan, Dexion Plc, GSK, Lloyd Triplex, ASML (Netherlands) National Starch & Chemical (USA), ICI Paints North America, Iggesund Paperboard, Arjo Wiggins, Karachaganak Petroleum BV (Kazakhstan) Albemarle Chemicals UK Ltd, Jordan Bromine Company, Nexus/Metro (Newcastle) and SASOL SA.
If you would like to contact Terry to explore the business benefits Harrison Assessments can offer you and your organisation, complete this form and we will arrange for him to contact you directly.