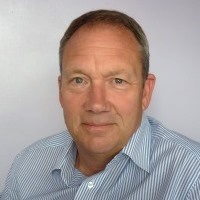 Having managed a range of organisational development, customer experience and change management programmes in the automotive sector over many years, Russell understands the business from a grass roots operational perspective through to multi-country strategy development and implementation. He is an enthusiastic customer experience champion and passionate about helping people realise their full potential.
An effective trouble shooter, Russell is committed to supporting organisations in the achievement of sustainable business performance improvement and customer service excellence. HATS tools and reports play a key role in uncovering the cause effect relationship between what people do and how this affects the bottom line results. Russell works in an engaging, collaborative and consultative approach to identify the key barriers to success and the improvements required to deliver the business goals, objectives and results.
Specialist Areas:
Customer Experience design, development and implementation
Customer satisfaction diagnostic, improvement tools and techniques
Accomplished quality management professional, experienced in the practical application of business excellence principles to drive business insight and improvement
Transformational coaching for leaders, teams and individuals
Working cross-functionally and cross-culturally to facilitate wide stakeholder understanding, engagement and involvement to achieve optimal results
If you would like to contact Russell to explore the business benefits Harrison Assessments can offer you and your organisation, complete this form and we will arrange for him to contact you directly.