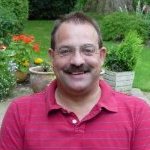 Neil is an experienced general manager, having spent his career in the manufacturing and service sector supplying the power generation and oil and gas industries. An engineer by initial training, Neil's experience covers the management of medium to large sized businesses worldwide, frequently involving turn-around situations. It was this experience that attracted Neil to the human side of change management-devising a good strategy for improving a business is one thing, carrying it out through the managers and employees involved is altogether harder! Getting people engaged and aligned with change programmes is crucial to their success, and with HATS, Neil believes he finally has a secret weapon in the battle to deliver change management programmes, something he is both keen and excited to share with his clients.
Devise a sound strategy, get the right people in the right slots, energise them with NLP, and you won't look back…….
Specialist Areas
Strategy formulation (product, market, differentiation..)
Manufacturing strategy (product platforms, make/buy, outsourcing..)
Process improvement (throughput time reduction, lean, six sigma..)
Change management (including BREAKTHROUGH techniques for step-change..)
Employee alignment/engagement
Qualifications
Bsc (hons), MBA, FIMechE, MCIM
Six Sigma green belt
Certified NLP Business Practitioner (Quadrant 1)
If you would like to contact Neil to explore the business benefits Harrison Assessments can offer you and your organisation, complete this form and we will arrange for him to contact you directly.