Chris Murray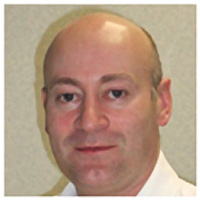 Chris Murray has a background of working in senior positions within IT, Business Transformation and Mergers and Acquisitions.
Throughout my career I have been involved in significant business transformation that has included organisational design and implementation. This experience has drawn me to tools that help assess both individual and teams' development requirements to help prepare them to deliver strategic change.
My notable achievements to date include negotiating major IT and business outsource contracts some in the region of £1bn+, transforming the global infrastructure of a fortune 500 company and preparing and completing the sale of a £2bn medical products division.
Since 2011 I have focused on promoting the use of talent management solutions in organisations that wish to develop their people and get the very best out of them.
Specialist Areas:
Talent management software
Facilitating strategy development
Mentoring transformation programme Leads
Supporting programme teams in implementing their objectives
Mentoring senior decision makers facing difficult challenges
If you would like to explore the business benefits of Harrison Assessments with Chris Murray, please complete this form and we will arrange for him to contact you directly.