HATS Webinar
Harrison Assessments Talent Solutions (HATS)
The complete Talent Management System for hiring, developing and retaining the best talent.

Would you like to …
Gain an effective tool for developing and retaining talented individuals?
Accurately measure performance and development?
Predict job success among candidates?
Streamline the hiring process and significantly reduce costs?
Hire the best candidates for cultural suitability as well as technical expertise?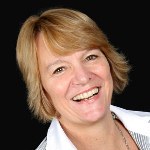 If so, request a personal HATS webinar with Pat Hutchinson, a Marshall Goldsmith Stakeholder Centred Coach.
During your personal webinar you will discover what Harrison Assessments Talent System is, who uses HATS (including some of the most successful companies in the world), why these companies choose to use HATS and what HATS can do for you.
You will also experience sample reports to explore exactly how they work, what information they capture and how these can be used to form the foundations of successful recruitment and effective talent development plans.
Request a personal webinar….
Simply complete this form or call 07768 922244 to arrange a convenient time.