Harrison Assessments Consultant Training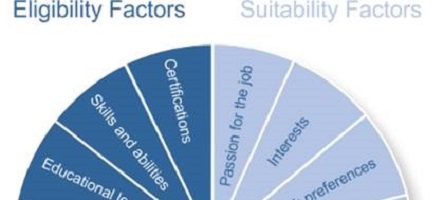 Harrison Assessments talent management solutions align people's qualifications, wants, needs, passions and goals to the requirements of the organisation and specific jobs. This innovative approach exceeds general personality testing and other methods because it measures 175 factors, resulting in analysis and reports that target; recruitment, individual development, succession planning and engagement and retention.
Harrison Assessments is an automated web based tool. Its unique selling point is the access to an objective assessment of job-centric behavioural traits, competencies and preferences: 'BEHAVIOURAL DNA'. Harrison Assessments is a one-stop solution for your talent management challenges.
Harrison Assessments Consultant Accreditation Training
A one-stop solution for consultants working to solve clients' talent management challenges, it is the perfect tool if you are working with clients across any of the 4-pillars of Talent Management. As a Harrison Consultant you can add value to your customers businesses in the following ways:
Acquisition

If your clients are looking to hire the 'right talent' by utilising the 6,500+ Harrison JSF library and  implement the '3 click-process' for rapid and successful recruitment
Unique 'screen-in' rather than 'screen-out' feature ensures suitability is considered as highly as eligibility – which means your clients won't miss out on those candidates who may fall short of their 'number of years' experience' criteria but excel in other behavioural criteria; an important factor considering the UK's low numbers of available applicants for available roles
Development

If you are involved in employee development – in the form of coach, consultant, trainer or facilitator and would like access to Harrison development solutions and reports
Help your clients meet the challenge to increase performance and meet talent's expectations through a broad range of applications that target development needs for specific jobs,  and match people to the right roles
Engagement and Retention

Enables your clients to engage and retain their top talent and bridge the gap between employees expectations and business objectives
Provides objective data on the 8 sets of employee expectations  – Development, Remuneration, Authority, Social, Appreciation, Communication, Personal and Work Life Balance; analysing each individual employee's real engagement factors ensures managers and the wider organisation provide an environment that retains the best talent.

Succession Planning

Allows your clients to identify and harness existing talent in their organisation within an integrated talent readiness system
Harrison Assessments provides HR with a fully qualified talent pipeline for succession planning
Consultant Accreditation Training Overview:
All training takes place via online videos, culminating in a competency demonstration.
Module 1 – Fundamentals; Learners will receive:
An introduction to Harrison Assessments
An understanding of Enjoyment Performance Theory, the consistency and scoring features of the system and the debrief structure
An understanding of Paradox Executive Coaching methodology; using the balancing of opposite traits to pinpoint areas of strength and development
The opportunity to get to grips with the main suite of reports including Traits and Definitions, Paradox, Suitability and Job Success Analysis
Module 2 – Expert; Learners will:
Receive more in-depth coverage of the Harrison reports
Know how to recognise behavioural patterns across the reports
Have further opportunity to hone interpretation and feedback skills
Please note that you will need to complete both Module 1 and Module 2 to gain accreditation.
Cost of training, £950 plus VAT – includes full support from Quadrant 1 International. 
If you would like to know more about the training, or if you are working for an organisation and would like to learn how Harrison Assessments can help your business please call 07768 922244 or contact us online.